Better to be safe than sorry: the importance of ID cards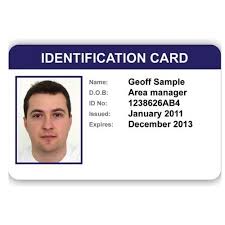 Being the forgetful person that I am, my ID card managed to get lost and go through the washer and dryer within the first week of receiving it. Consequently, I learned much more than the fact that the IDs still work post washer and dryer. I realized the importance of it and the value it serves for our school.
With all of the school shootings that have happened, it's safe to say that no school is safe. No school wants to imagine being the school that they see getting covered in the national news but as administrators, students, and staff we have to be ready for anything. However unfortunate this may be, it's what our reality is now. That's why any school wide step to prevent any tragedies or incidents is a step in the right direction.
When I find myself complaining about the ID card because I forgot it or I don't feel why I have to use it to leave the office when I'm already inside, I remind myself that these miniscule tasks I and everyone else have to do all work to help us. Simply keeping your ID on you and swiping it to gain access serves a great importance and a much bigger purpose than ourselves.
Personally, I'm a big advocate for these badges because it not only makes us feel a little safer but it installs safety precautions that are truly necessary. At the end of the day, it's better to be safe than sorry.