Girls cross country enters new season with a new coach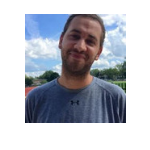 The Girls Cross Country team recently hired a new head coach after the team's former coach resigned in early 2018.
The new Head Coach, Dan Rietberg, was the head coach of Forest Hills Eastern and Grand Rapids Christian prior to coming to East.
Along with a new Cross Country coach usually comes new ways of practicing and running.
"The workouts are different because we usually have shorter rests between reps," Margaret Coney '20 said. "This makes it a bit more difficult but more beneficial as it strengthens you to mentally stay engaged as you will need to in a longer race. We have done lots of hill repeats as well, which I can already tell is helping me prepare and preparing the team for hilly courses."
This has proved effective as the girls won their first meet at the Portage Central Early Bird. On Sept. 8, the JV team placed first and the Varsity team placed second in their most recent meet at the Bath Invitational.
When a new coach arrives there is also the worry of old traditions dying out. Although some may, one of the team's favorites hasn't.
"One of my favorite traditions is aquinas tag," Colleen Woodhouse '20 said. "We all dress in camo[uflage] and play a huge game of super intense tag. Our coach has kept a lot of our big traditions which we love."
Although the first season with a new coach is a big change, the Cross Country girls are adapting well, and their season is looking bright.