October Hottest with Hollis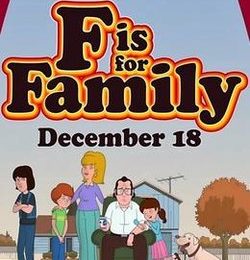 Pete Davidson and Ariana Grande
For all of you that haven't heard, Ariana Grande and Pete Davidson called off their engagement. When I heard the news I was very surprised… NOT!
I saw so many posts on social media and heard so many people saying how surprised they were that something like this could happen.
First of all: how? How could anyone be surprised by a couple who dated for only three months before they got engaged then broke off the engagement? I knew that as soon as Ariana wrote a song called "Pete Davidson," the engagement wouldn't last more than 2 more months. Way to jinx it Ariana.
Second: who even cares? Big whoop, a couple who has been dating for FIVE MONTHS breaks up, how does that deserve any headline anywhere? Who cares if celebrities are dating in general? All it ever is with celebrity relationships is they date for no longer than a year, maybe get married, have a kid or two and then they break up and people act surprised everytime like they knew how they felt about each other. That just grinds my gears.
F is For Family
Creator: Bill Burr
Producers: Bill Burr, Vince Vaughn
Darkish Humor, not for everyone
2 seasons, renewed for a third
The Netflix original, "F is For Family," is an animated comedy similar to that of "Brickleberry" and "Family Guy." The show was created and produced by comedian Bill Burr, as well as Vince Vaughn.
I first watched the show for the sole reason that Bill Burr was the main character. I am a huge fan of Burr's stand up comedy, so I figured I'd give it a watch.
   The show is about a family in the 1970s, particularly the father, Frank Murphy, voiced by Bill Burr. Frank Murphy, like Bill Burr himself, is short-tempered and has many long rants filled with lots of profane language. If that kind of stuff is not for you, I would highly recommend you don't watch this show.
   Other than a lot of explicit language, the show depicts many stereotypical events and personalities of the 1970s, which aren't always the most appropriate either.
This is part of the reason why I like the show so much. Most of the time they talk about taboo subjects ironically, which to me is the funniest type of humor and shows. That's what Bill Burr is best at and is my favorite part about him and his show.The first time I sat down to watch the show I watched the entire first season. I took a little more time on the second season and am looking forward to the third.
"F is for Family" has been renewed for a third season which will air on Netflix in late November.
Tha Carter V
On September 26 Lil' Wayne finally dropped the long-awaited album "Tha Carter V."
Lately, it's been hard to find rap music with both good lyrics and beats, but with C5 it has both.
This album is easily one of the best of 2018. It blew albums like Travis Scott's "Astroworld" out of the water. When "Astroworld" dropped in early August I was disappointed in how terrible it was. With all the hype that was put into the album's release, all it had to show for it was "Sicko Mode" which was mediocre at best.
"Tha Carter 5" was less hyped up and exponentially better. There were only two or three songs that I don't like out of 23 songs.
That brings me now to my top 5 songs of the album in order.
"Uproar"
"Mona Lisa" (feat. Kendrick Lamar)
"Open Safe"
"Can't Be Broken"
"Famous" (feat. Reginae Carter)
The album also has nine songs with features including the late XXXTENTACION, Kendrick Lamar, his daughter Reginae Carter, Snoop Dogg and more.
All in all this album is great. From lyrics to beats to features, "Tha Carter V" has it all. If you haven't already go give it a listen on Apple Music, Spotify and pretty much any other music streaming service. You won't be disappointed.
TikTok
Last month I wrote about the greatness of the "Thanos Car" meme. This month I am going to change directions and talk about a recently made popular meme TikTok.
For all you normies out there, TikTok is basically Musical.ly, but ten times more cringy and ten times funnier.
The point of TikTok is to make a video like Musical.ly with some other random person.
Too many people take these apps seriously and are just hard to watch.
The meme community saw this problem and took action. I will explain this "action" to you normies so you can try to understand.
When there is someone taking this app too seriously someone from the meme community with "collaborate" with them and do something that makes no sense whatsoever. There are certain levels to the absurdity of the actions or dances that the meme Gods do, but they are almost always funny.
I don't expect all the normies to understand because most of these are too far over your heads and you can't truly appreciate this tier this meme is on.
I wish I could put an example of a top-tier TikTok but since this is a paper I obviously can't. I'm sure most if not all meme connoisseurs can easily find these memes, but if you are a normie and would like to try to change your normie meme status here's what you do.
Download the TikTok app and peruse for a little while. I don't think you'll be disappointed.