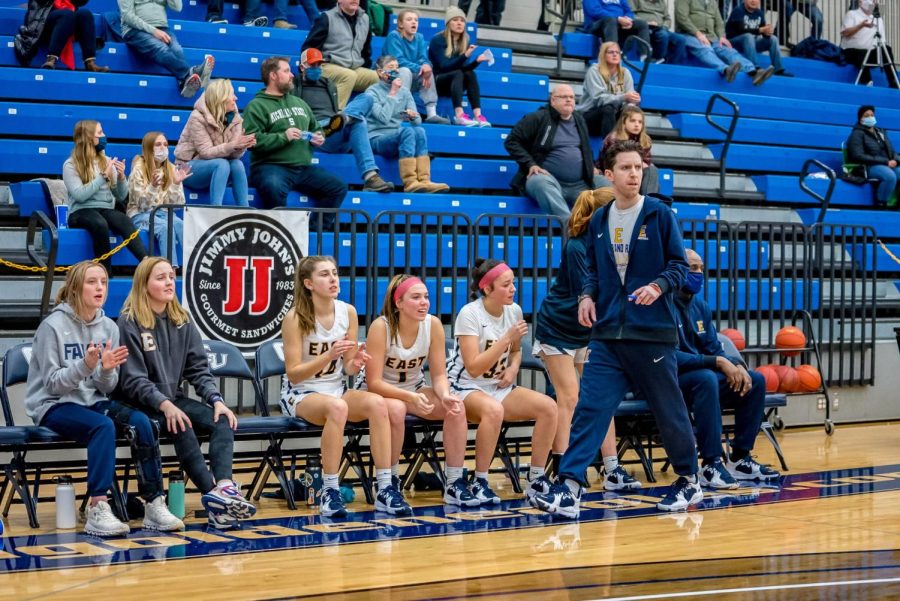 Jacob Szetela
The girl's basketball team had a rough start to the season, but they are hoping to pull the team together and come back for a win. 
"So far this season has been a bit difficult because we played a lot of very good teams but you learn more from the losses and our team is definitely getting better," Jasmine Honeycutt '23 said. 
The girl's team has a record of 1-5, but they are working to improve. 
"I am currently working on shooting, especially in basketball you can never get enough reps and it's always good to try to perfect your shot," Claire Ward '22 said.
The team lost some very valuable players before this season, so they have had to change the way they play. 
"This year is different because last year our team graduated Jillian Brown and she was a big factor, but also because with Alli Carlson hurt we lost another big factor, " Honeycutt said. "This year we are changing the way we play as a team from last year, because a lot of what we did revolved around Jillian and Alli. This also means Macy can get her time to shine as well."
In their upcoming games, the team is aiming to beat their rivals.
"I am looking forward to the Lowell and Bryon Center games. I feel these will be very competitive games, that will give us a chance to get better and the environment will be better, very good," Ward said. 
Friday, Jan. 14 the girl's team plays Grand Rapids Christian at home, at 7:30 p.m.
"I like when we play Christian, because that's a rivalry game," Honeycutt said.