2018 Winter Olympics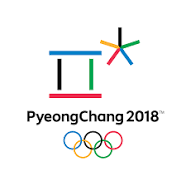 This year's Olympics have had many monumental, and controversial events occur during them. Between the doping allegations and the youngest athletes winning the Olympic medals, the 2018 Winter Olympics in Pyeongchang have been captivating to watch.
When watching the Olympics, it's obvious that there are some countries that aren't being represented.
Russian athletes were asked not to come to these Olympics due to many of their athletes being caught  doping, which is using drugs in order to enhance athletic performance.
"I think what they did was right, by not letting them [the Russians] compete under the Russian flag, but I think that it is good that those who did not dope were able to compete under the Olympic flag," said Mrs. Bell.
By doing this, the Olympic Committee sets the tone of not allowing the athletes to cheat. The rumors of the Russians doping have been going around for the past few Olympic games and this year was the year that they finally took action.
In the next Olympics, it will be interesting to see what happens with the athletes who dope and the steps that will be taken to ensure that there will be no more cheating.
With a lot of other prevalent events around the world, it has affected many of the athletes' interviews. The athletes talk about their political views during these interviews, which make them more entertaining.
"Hearing the interviews from the athletes are probably my favorite part," said Anna Petr '20. Many of the fans who watch the Olympics share the same political views as their favorite athletes, making the games more relatable. This is one of the main reasons why the Olympics are so captivating to watch.
Even though there are many controversial events in our world, there is a sense of pride when Team USA competes.
Annika Lampen '21 and Hazel McGovern '21 said, "Our favorite sport to watch is Alpine Skiing." They look forward to watching their favorite olympians ski every four years.
Gold medalist snowboarder Chloe Kim gained many new fans after winning the gold at 17 years of age. Shaun White also proved that he is the king of the slopes after winning yet another gold medal.
The Olympics at Beijing in 2022 will be very fun to watch, just as this year's Olympics were.
Total Medals: 23 medals (9 gold, 8 silver, 6 bronze)
Place: 4th overall