Ryan's perspective on tennis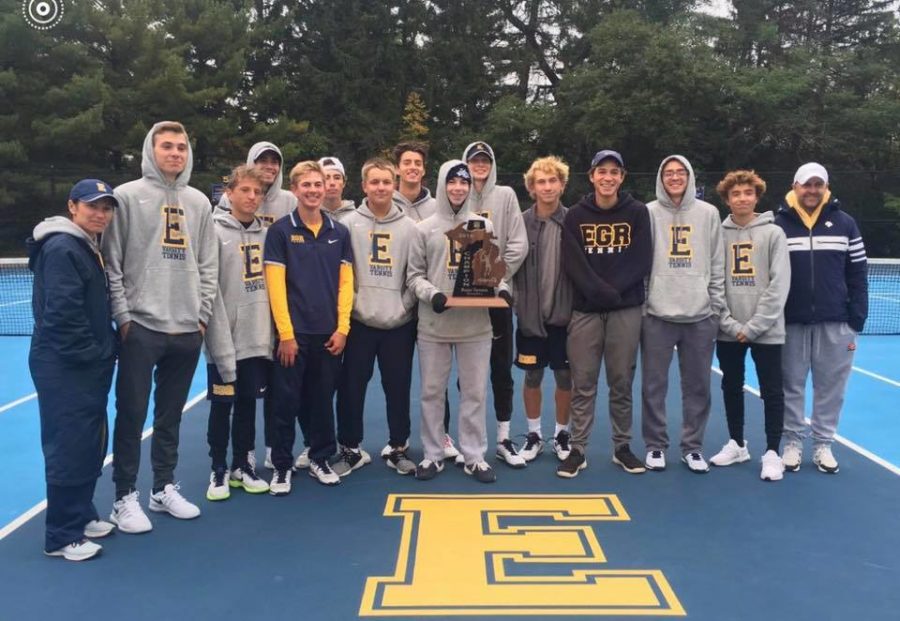 From trying out for the team as a freshman to winning that last point in the state finals as a junior, it's been an incredible ride. Throughout my years on the team, I have grown accustomed to the culture of the tennis team and the bond that it creates. Each year I've had such a special connection with the team and watched as it changed drastically, sometimes for the better and other times for worse. I've been given the amazing opportunity to play with my teammates, who have become like brothers, Preston Brader '18 and Kole Butterer '19. No matter what the results were, each year has taught me so many life lessons. The ups and downs are what made it such a journey for me. Whether it was the acceptance of losing big matches or the unexplainable feeling of winning on the biggest stage, I always had my team right beside me.
The one thing that I've experienced the most on the tennis team is the ongoing theme of family. It is a culture that has never changed here at East. We play for each other and always have each other's backs both on and off the court. This gives us all a purpose and something to play for every day. Tennis may not be a sport that draws an entire student section the football team but that isn't what is important to us or why we play. Instead of competing with each other in the weight room or seeing who is the most athletic, we actually enjoy what we do and we don't do it to make ourselves look better for other people or to rule the school, but rather do it for each other. We don't need the attention of the whole town or even the school because when we are together none of that matters.
Whether it be Graham Haslem '20 and Oskar Olsson '20 getting on Coach Mickeys nerves or Aidan Vincelj '22 and Jonah Dujovny '22 getting their heads shaved, there is never a dull moment. From the start of the season, this team became an extremely close group of friends. I've experienced three years on the team and never once have I felt like I wasn't welcome or supported. The concept of family holds true for every year I've spent playing tennis at East Grand Rapids. This team creates a bond like no other and, even though I still have another year to enjoy it all, I will never forget it.