Football's season ends in a hard-fought game against Muskegon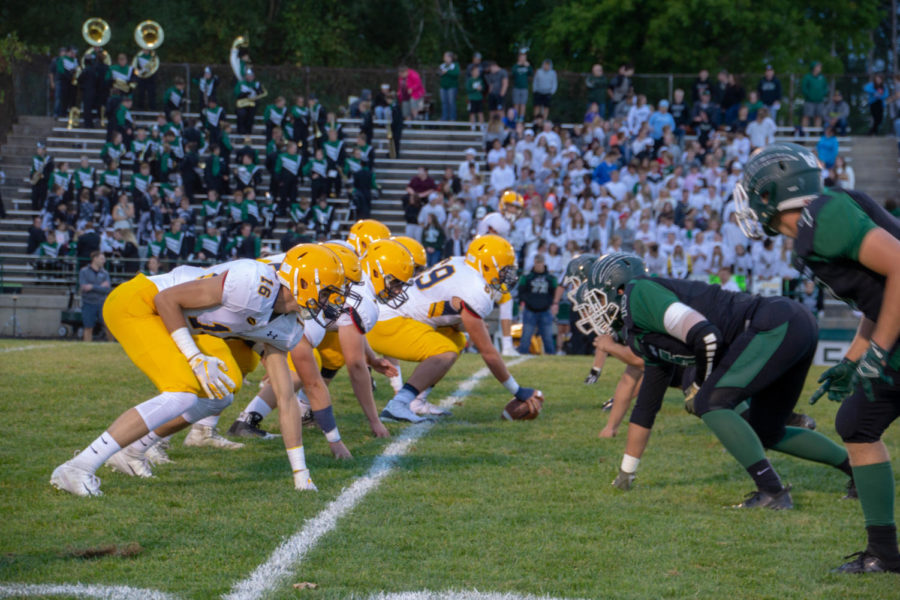 On Oct. 26, the East Grand Rapids Boys Football team fell to Muskegon 42-35 in what ended up being their final game of the season. 
The loss against the Big Reds was the Pioneers' first round playoff matchup and they came up short against the best team in the state of Michigan.
Though their season ended earlier than they had hoped, the team was proud of everything they accomplished this year.
"The season went well. Not as well as we hoped, but we beat some good teams throughout the season," Mark Boeve '19 said.
"It was a good season because by the end of the year the team was playing together as one. We gave Muskegon their most difficult game and we almost came out on top."
The Pioneers' season was characterized by ups-and-downs and returning with big wins after tough losses.
"We faced a lot of adversity throughout the season, starting with the first loss to Zeeland East," Ethan Wolter '19 said.
"But we really rallied for the next few weeks. After every loss we would rally up the team. When we ended the season playing Muskegon we fought hard, but it just didn't end the way we wanted to."
The team's goal this year was to compete for a state title. For senior players like Boeve and Wolter, this season was their last chance to achieve this goal.
They were unable to capture the title, but they had some great wins on the way to a 6-3 regular season and a playoff appearance.
"The team's goal that we set at the start of the season was to win the state championship," Boeve said.
"Even though that didn't happen I'm still proud of everything we accomplished. I made lots of great friends and had some good wins."