Thankfully, there's plenty to do over break!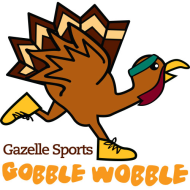 It's finally time to kick off the holiday season!
Thanksgiving break begins Wednesday, November 21 with school resuming Monday, November 26.
Before digging into that Thanksgiving feast on Thursday, head to the East Grand Rapids Middle School from 8 AM to 10 AM for the 11th annual Gazelle Sports Gobble Wobble! All proceeds for the race go to Kids' Food Basket. Join in on the 4.3 mile fun run or cheer on the runners as they make their way around Reeds Lake!
A little later on in the day, at 12:30 PM, the Detroit Lions will be playing the Chicago Bears at Ford Field! When the game's over, go enjoy some good food and quality time with friends and family!
On Friday, Rosa Parks Circle Ice Rink opens for the season! The rink opens at 10 AM and closes at 9:45 PM. Admission is $3.00 for adults and $1.00 for kids. Skate rental is free, but it is first come, first serve.
This weekend, CARE Ballet is performing their one-hour show, "'Twas the Night Before Christmas" at the East Grand Rapids Performing Arts Center! The show times are Friday at 7 PM, Saturday at 11 AM and 3 PM, and Sunday at 3 PM. Tickets are $15 for adults and $10 for kids.
There is a lot going on in Grand Rapids this week, so go out and have a fun and safe holiday!