EGR develops both athletes and coaches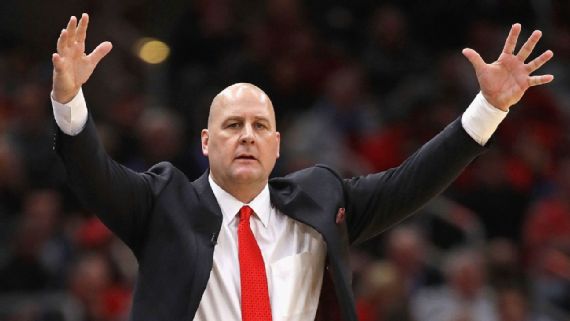 We are all aware of the stellar athletes that leave East Grand Rapids to continue their athletic careers at the next level.
If they played before our time, we hear about their legacies at EGR, and maybe about the legacies they left in college and beyond.
The athletes that are the most exciting to us though, are the ones we get to watch first hand. We go to their games, and they are our classmates and friends who we see every day.
It is hard to succeed in a sport at a high level in high school, let alone in college. Therefore, it is fun to watch our peers do what many don't have the chance to do, and go on their journey with them.
However, something that gets overlooked are coaches that take their talents to higher levels.
An example of this is Jim Boylen who is a member of the East Grand Rapids graduating class of 1983. Boylen not only played college basketball but has coached both in college and in the NBA.
Formerly, Boylen has held assistant coaching positions at Michigan State University, along with several NBA teams. These teams include the Houston Rockets, Golden State Warriors, Milwaukee Bucks, Indiana Pacers, San Antonio Spurs, and the Chicago Bulls.
On Dec. 3, the Chicago Bulls fired head coach Fred Hoiberg and named Boylen the new head coach. This is Boylen's second head coaching position, the first being at the University of Utah from 2007 to 2011.
I was surprised by this move by the Bulls; not because they fired Hoiberg, but because I had never heard of Jim Boylen, and I never knew that he attended East Grand Rapids.
The chances of becoming a professional basketball player are very slim, but becoming an NBA head coach is just as challenging. There are over 400 players in the NBA, but only 30 head coaches, so Boylen is part of a very select group.
We know that EGR puts a large emphasis on athletics, but we tend to focus on the players rather than the people behind the scenes, like coaches and trainers.
What the promotion of Boylen caused me to realize about East Grand Rapids is that their athletic development does not stop at the athletes. They are able to develop players and coaches that are talented enough to take their talents to the highest levels.