What's new with winter sports: Bowling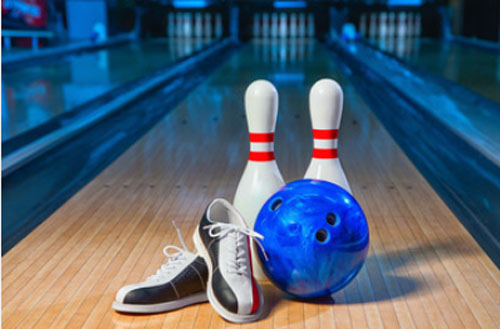 Rolling into their new season, the bowling team is not only looking forward to doing well, but having fun.
Zach Wiener, the new coach of the bowling team, is eager to take advantage of this opportunity.
"This job seemed like a lot of fun, and I know the group of students that are on the bowling team love to have fun, so it just seemed like a good opportunity."
There are also many new players that showed interest in bowling this year.
"A few of the returning bowlers definitely got a lot of people together and sparked their interest," Wiener said.
Because it is somewhat of a new team, Wiener is most looking forward to is being able to see the team grow.
"I'm excited to see how much everyone improves," Wiener said.
"I am most excited about having a team that is dedicated to put in the effort. We are going to have a great season with lots of fun memories," captain Ainsley Green '19 said.
As far as potential for the team this year, it seems as though improvement is on its way.
"So far we already did better than we did in the first match last year, which is encouraging," Wiener said.