AirPods: the new boujee way to bop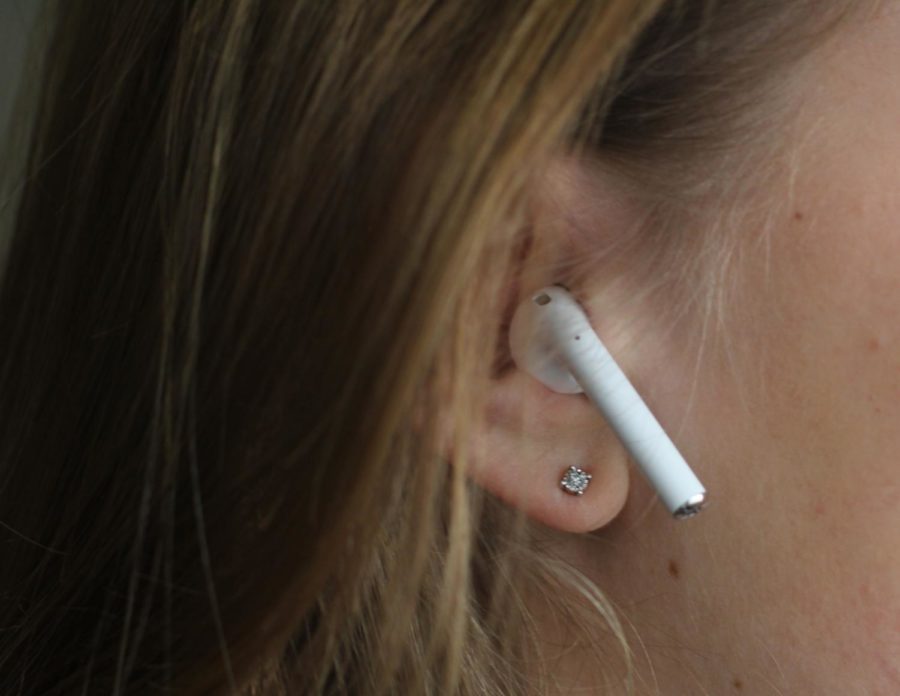 AirPods are the newest Apple product to hit the market, and the wireless earbuds have sparked controversy. For the most part, opinions on AirPods seem to be split among two groups of people: those who have them, and those who don't.
Compared to the original earbuds, AirPods highlight a variety of new features, including Bluetooth connectivity, double-tap Siri access, 24 hour battery life, and of course, the fact that they are uninhibited by a wire.
However, AirPod users runs the risk of losing their buds due to their small size and lack of connection. And, according to AirPod owner Mark Boeve '19, "they do fall out." Additionally, users must charge their Pods, a responsibility that is not required of the original earbuds.
Perhaps AirPods' most notable influence is their presence in pop culture. Following their release, social media sites such as Twitter, Instagram, and Facebook were flooded with memes that poke fun at AirPod users.
In the end, the truth behind if AirPods are worth the investment depends on the person. If you ask someone who still uses the tried-and-true earbuds, they'll likely say no. Ask an AirPod user, and they'll probably think differently. That is, as long as they can still "hear broke."