Senior brings great experience and skill to slopes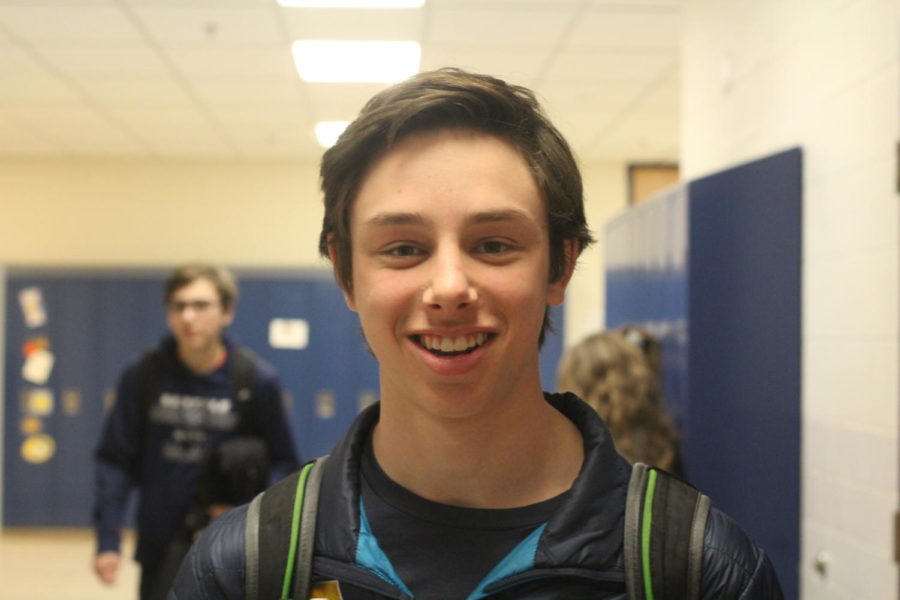 An East Grand Rapids skier who has long contributed to the high schools ski team's success throughout the years is Patrick Smith '19. With four years under his belt, Smith brings senior leadership and experience to a fairly young team consisting of mostly underclassmen. In all of Smith's four years, he has been apart of the varsity team. This position did not come easily though.
Smith's consistent hard work proved to contribute to his success. Last year, the team traveled to Colorado for their annual ski trip where they continued to practice in training camps with highly experienced instructors. As his teammates returned to Grand Rapids, Smith extended his stay in Colorado and attended more training camps.
"
My favorite thing about being on ski team is having teammates that will back you up if you do badly."
— Patrick Smith '19
More recently, the team competed at the Norm's Slalom Championship, held at Cannonsburg. Smith ended that competition with a podium finish. Smith has had many successful races so far in the season.
"I have been placing between 5-9 places in the past couple of races," Smith said.
This season has been a bit delayed for all of the skiers. There has been a lack of snowfall resulting in a cancellation of practices and even competitions. Although this season had a late start, Smith remains positive.
"The season is going great. I have had a lot more opportunities to ski this year," Smith said.
With the season ending in a month, Smith is feeling nostalgic.
"My favorite memory is when we all would go up north to Nub's Nob for a camp," Smith said.
Smith is also very appreciative of his supportive teammates.
"My favorite thing about being on ski team is having teammates that will back you up if you do badly," Smith said.
As winter transitions to spring, Smith will be transitioning sports. Smith's leadership will nonetheless be needed in the lacrosse season. Last year, Smith was a member of the team that won the state championship, so this year there is a lot at stake.
The team will need guidance from players such as Smith, who have shown himself to be very passionate about lacrosse. Recently, he signed his letter of intent to play lacrosse at Adrian College. A few other seniors have also committed to colleges for lacrosse, so the team will be in good hands this upcoming season.