Girls Cross Country wins states, Boys take 7th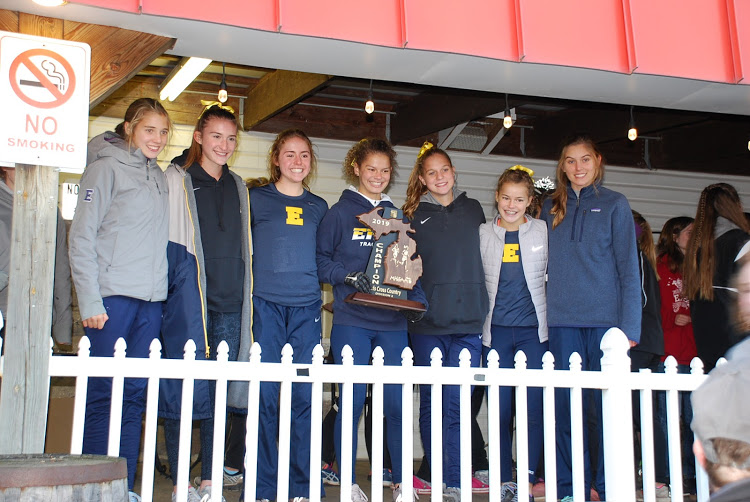 Girls Cross Country won states this year, with Anna Petr '20 winning the division 2 girls overall race. Anna Petr, a senior won the overall individual race with a time of 17:59.6.
Other runners who had strong showings were Hannah Bodine '20 and Katie Hessler '19, who finished 7th and 8th respectively. Sophomore Ainsley Workman and freshman Abigail Petr also finished in the top 20 to secure the state victory for the lady Pioneers.
The week after states, senior record-setter Evan Bishop – who won the 5k with a time of 15:12.6 -announced that he would be attending University of Wisconsin and running for the Badgers. After considering her choices, Petr also declared Wisconsin for her collegiate career.
The boys finished in 7th place with strong finishes by Elijah Becker '20 and Enzo Metz '19.