New mayor, Katie Favale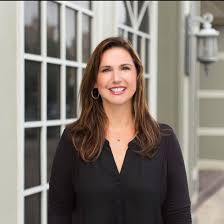 As the federal election cycle ramps up, the local election cycle is coming to a close. There were quite a few changes in the local EGR government, and the most important was that of mayor. Mayor-Elect Katie Favale won the election receiving just over 60 percent of the votes.
Mayor-Elect Favale has plenty of ideas for the future of EGR, but getting elected was what she had to focus on first. Favale launched her campaign early in 2019, but originally, she hadn't even thought about running for the title of Mayor. 
"Running for Mayor of EGR was not really on my immediate radar. However, earlier this
year, I was approached by some residents and a few of my fellow City Commissioners
who asked me to consider putting my hat in the ring. I took quite a bit of time, discussed
it with my family and ultimately decided to run," Favale said. 
The campaign wasn't easy however, as Favale had to deal with all the attention that comes with running for office. Historically, the mayoral elections of EGR have been very tranquil, with very little attention from neighboring communities. This election was different, however, with EGR taking center stage and attracting attention from all over West Michigan. Not all of this attention was good though, as Favale had to deal with personal attacks from many different members in the community.
"In recent years, our society has become somewhat used to personal attacks in
national politics. However, I never expected the same on such a local level. I just tried to
ignore any negativity as best as I could," Favale said. "One never wins when engaging in bullying
behavior, so I chose to simply keep moving forward." 
Going forward Favale has big ideas for EGR, first starting with Gaslight Village. Recently Gaslight has struggled with losing businesses, and failing to attract new ones to take the vacant spots.
"To improve Gaslight Village, I believe we must aggressively implement our city's new Master Plan in our business district," Favale said. "Ultimately, I would like to see Gaslight Village become more of a destination place for residents and visitors of all ages."
Gaslight isn't the only thing Favale plans to change around here. Manhattan Park is a gathering place for many members of the community, and Favale wants to give it a much-needed update.
"We can envision the possibilities of a new universally-accessible playground, a new picnic shelter, improved soccer fields, new multi-use trails for walking, running, biking and more," Favale said in regards to possible upgrades. 
Making the community more enjoyable isn't the end of Favale's plan, she also wants to make it more modern. She plans to do this by bringing greener initiatives into the community, to not only make it more modern but also make it a healthier place to live.
"I will also prioritize environmental initiatives, such as expanding our curbside composting program to include kitchen waste, increasing the use of public recycling containers, and adding electric car charging stations," she said.
Mayor-Elect Favale has yet to take office, but the day she does the community can expect changes to start happening. This election gripped the city for the past few months but now everything is calming down. Favale's story isn't that of a typical mayor-elect, and because of this, she wants students to know that she is here for them. 
"I would like all students to know that I believe great ideas can come from anywhere. I also believe that the only way I can truly represent our community is to meet with and listen to all our residents, including our students. My door will always be open and I am happy to meet with and listen to any ideas, thoughts or concerns from residents and students alike."