COVID-19 won't stop Homecoming celebrations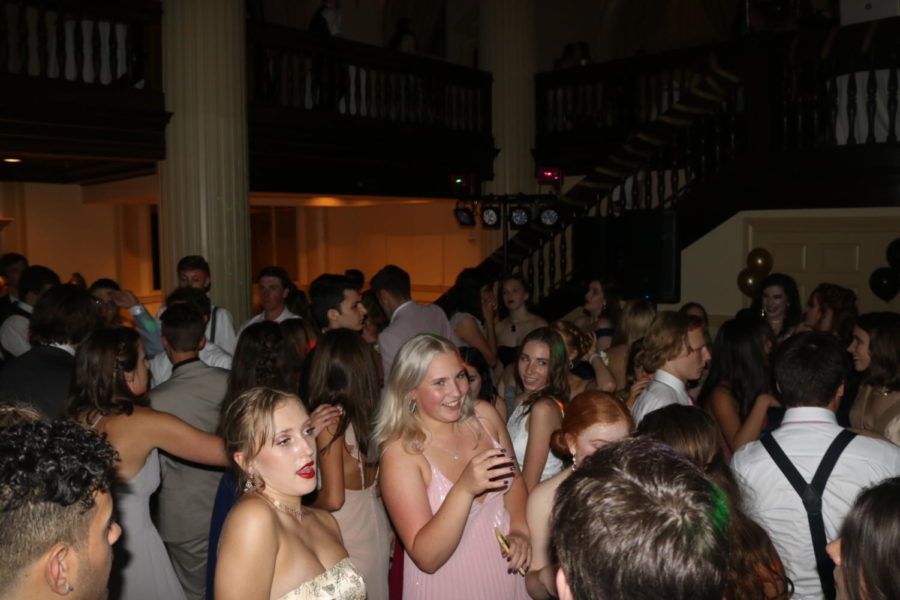 "Just like that, a month's work of preparations is lost. I've picked out my shoes, my dress, and the makeup I am going to do, the hairstyle I want, and even the boutineer for my date. My nails are done, I've bought new makeup and everything is ready for when I start to get ready. Unfortunately, now, this is no longer possible," Sadie Kampf '21 said.  
Homecoming dance preparations for many girls, like Kampf, normally starts about a month early. Much like other seniors in her grade, Kampf carefully plans out the details the night will entail. Now with COVID restrictions, there is no longer a homecoming dance to attend, and a month's work has been lost. This is just one of the many downfalls due to Covid-19. 
"This year's homecoming week I think will feel very different because normally it's a time where the school really comes together to celebrate with fun events, but with only being able to see half of your classmates on a day to day basis that sense of togetherness and excitement might be harder to achieve,"  Ella Gjorgjievski '22 said.
Fortunately, homecoming week will still be held the week of Oct. 19. This is much later than years prior, but the administration is determined to make homecoming feel as normal as possible.  
"We are going to try and do as many of the games as possible, we're trying to do a parade, we're in the process of organizing all of that right now. We will have theme weeks. We are going to have a theme. We're going to do everything we normally do for the homecoming parade but probably not the dance,"  Vice Principal Steven Wojciechowski said.  
This year, spirit week will happen but things will be different because social distancing is required and there will not be a dance. Even though students are disappointed, many are optimistic including senior Lauren Dodgson.   
"I think it's a useful opportunity to have extra time so that we can make sure we can include everything we normally have, even if it means modifying traditions to meet our situation," Lauren Dodgson 21' said. 
For seniors, this will be their last homecoming week and they will no longer have a dance to attend. Therefore, junior year was their last year to have a homecoming dance. 
"I'm really bummed that we won't have a dance this year," Erin Smith '21 said. "Especially because it would be the seniors last homecoming dance, but again it's understandable that we can't have one." 
Students have a lot to look forward to regarding spirit week. Luckily, the parade will still be held and students will also have themes to wear to school. 
"I am glad that homecoming week was not cancelled completely, and if moving it to a later date is what is needed to still make it happen I am okay with that," Gjorgjievski '22 said.