Students show off the music that got them through the year with Spotify and Apple Music wrapped
As 2020 comes to an end, popular music apps Spotify and Apple Music released a personalized yearly wrap up. Students at East Grand Rapids share their 2020 year in music and what it means to them.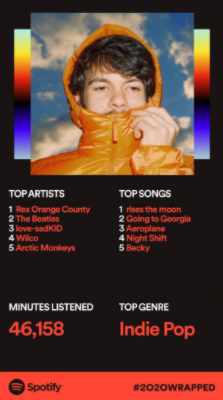 Violet Bowdle '22
"I feel like my Spotify wrapped really represents how I listened to music at the beginning of the year, but I feel that overall, I'm much more into alternative rock, grunge, and pop-punk than what's shown! I do like Indie Pop and all the artists there, but it doesn't represent what I listen to the most at the moment."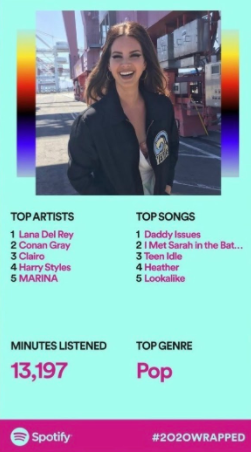 Gwen Patterson '23
"I think my music taste is kinda a mix of everything. I don't really settle on one genre and I am open to anything. This year's [Spotify Wrapped] is way different than last year's and I think that it's a good change!"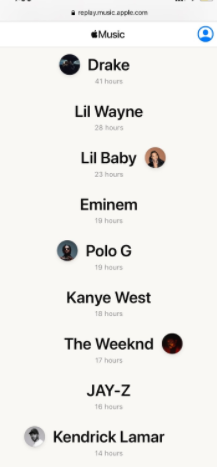 Nick Coles '21
"[My music taste] in one word: superior. In 13 words, I like musicians who tell a story and 
talk about real-life problems"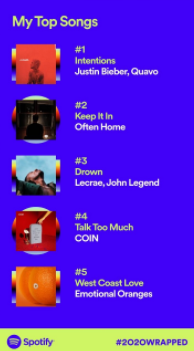 Sahara Knapp '22
"I think that [my] music taste is pretty good. I really enjoy upbeat songs instead of sad ones. My music taste definitely changed over quarantine in March because I had extra time to find new types of music.