Girls Swim team wins their 21st state championship, their first as a Division 2 team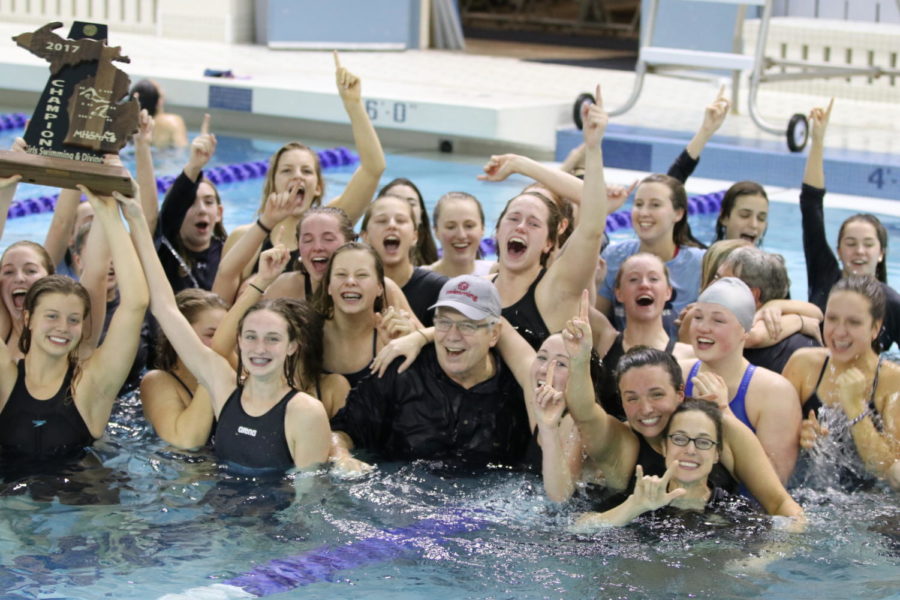 Girls Swim team wins their 21st state championship, their first as a Division 2 team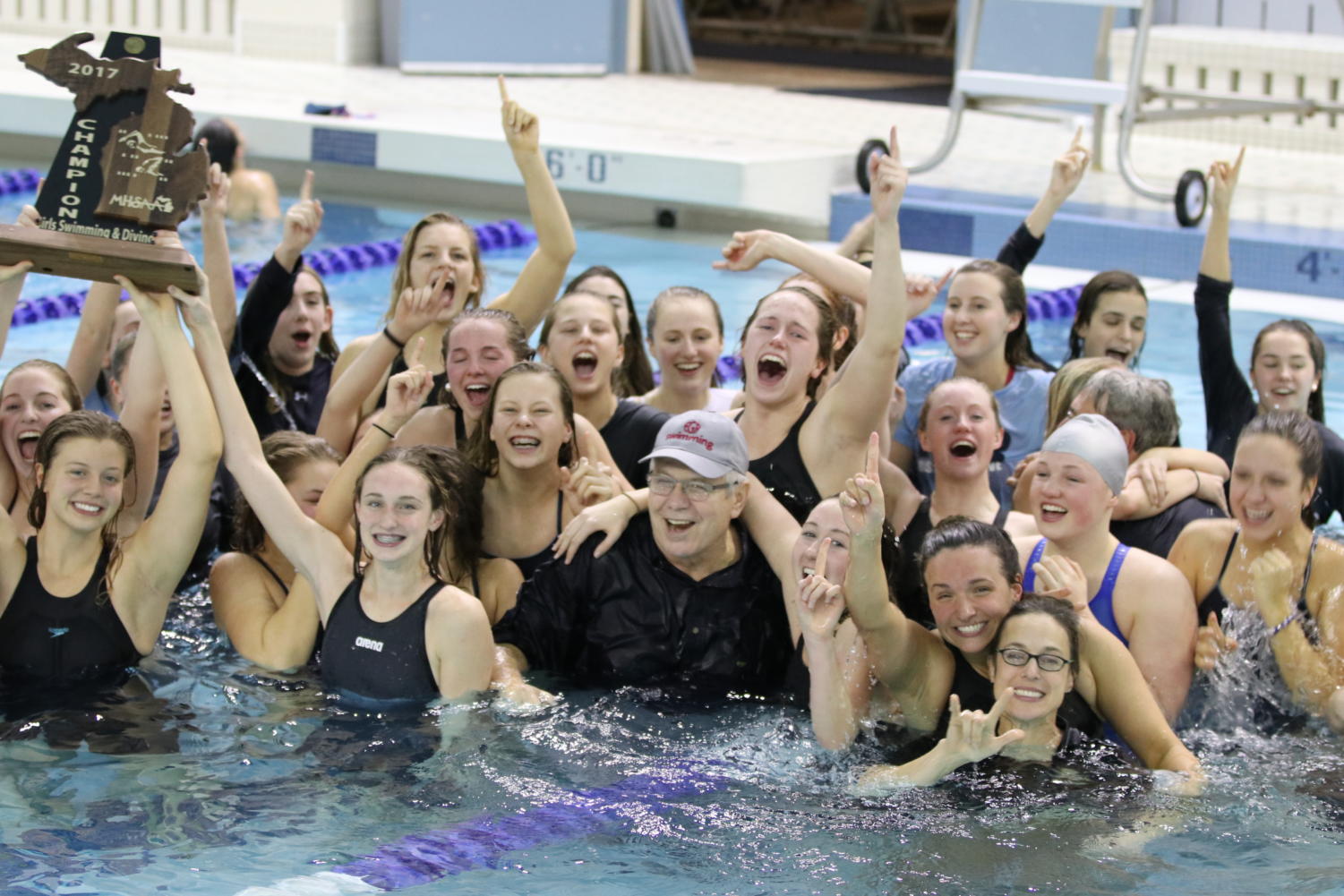 After being moved up to being a Division 2 team, the Girls Swim team came out just as strong as they did in a lower division. Months of training and preparation finally paid off when they ended their season with a victory at the states championship meet. Ileah Doctor '18 led the team with a first place title in the 50-yard freestyle, the 100-yard freestyle, and the 200-freestyle relay, all setting Division 2 records.
Marie Lehmen '18 also finished her final season of swimming on a high note by winning the 200 medley relay, 200 freestyle relay, and the 100 breaststroke
"After we won, everyone felt really happy. It felt really good to see all of our hard work pay off in the end," Lehman said. "The most important thing about swimming is the team. I'll miss getting to spend every single day with my best friends for four months."
Victoria Kratt '18 finished her last season of swimming with a bang and broke a minute for the first time and finaled in the 100 back. Kratt said, "It was an unreal and exciting atmosphere because we haven't won D2 ever before."
The team showed their support by having swimmers and friends drive in town to see their teammates compete. Kratt said she liked how much the team cheered for everyone and said next year she is gonna miss her teammates and their encouraging and positive attitudes.
It seems that the girls were able to reach their goals and bring home a victory by showing good sportsmanship for each other and working hard as a team.
The immense support that they showed for each other proved that they were able to succeed by working as a team. Overall, the girls had an extremely successful weekend and were able to continue East's tradition of excellence.