Laughfest returns to GR
A week filled with laughter and fun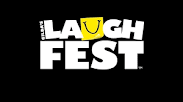 Gilda's LaughFest, the nation's first-ever community-wide festival of laughter, has quickly earned a reputation for being one of the nation's marquee events for both participants and artists. This major 10- day Midwest festival is based in Grand Rapids and includes events throughout West Michigan.
LaughFest was created by Gilda's Club Grand Rapids and launched in March 2011 to celebrate laughter for the health of it, the festival features stand-up, improv, film, showcases, and a variety of seriously funny stuff. Some of the most famous people who have come to LaughFest are Betty White, Kevin Hart, Whoopi Goldberg, Jay Leno, Kathy Griffin, Amy Schumer, and Seth Meyers.
This year Trevor Noah, a well-known comedian who is the host of the political comedy show called "The Daily Show" performed at the Devos Place during LaughFest. Claire Montague '18, a fan of Noah was able to see him while in Grand Rapids.  "He was really fun, had good impressions and a good performer," Montague '18 said.
LaughFest is very serious about their "funny" there. LaughFest brings together a diverse audience of children and adults every March to honor laughter as an essential part of emotional health and wellbeing. And what better time for a laughter festival than when it's typically cold, icy, and distinctly un-funny outside? Along with the incredible people that perform each year, LaughFest has attracted an average of 50,000 attendees to West Michigan.
This year's LaughFest began March 8, 2018 until March 18, 2018. Some of the most notable performers this year were Anjelah Johnson, Bert Kreischer, Tiffany Haddish, Trevor Noah, "Weird Al", Yankovic, Cameron Esposito, Greg Hahn, Maria Bamford, Best of the Midwest, Competition Clean Comedy, Dirty Show Rockin', and City Improv.
For many people it's a great opportunity to watch their favorite performers for the first time in person after watching them on t.v. "I went to see John Mulaney at the Devos Performance Hall and it was really cool because I've watched a lot of his Netflix documentaries," Claudia Dwortz '19 said.
There are many different types of events at LaughFest. For those who want something suitable for all ages there is "FAM", for those who want events with a health and laughter focus there is "LRX", if you want adult content without vulgarity and/or profanity, best suited for ages 18 and above there is "CLN", if you want adult content with some vulgarity and/or profanity, best suited for ages 18 and above there is "RRR" and for mature audiences that are looking for adult content that contains very strong vulgarity and/or profanity and subject matter, best suited for mature audiences 18 and above there is "MAT".
All proceeds from LaughFest benefit the programs offered through Gilda's Club Grand Rapids, a free community with a comprehensive program of education, structured sharing times, networking, lectures, workshops, and social activities designed to support emotional health.
Although LaughFest is over this year, if you are interesting in attending any of the various events, you can look for tickets for 2019 LaughFest on the LaughFest GR website. You never know what performers could be at LaughFest!