Bring back Relay for Life to build a stronger EGR community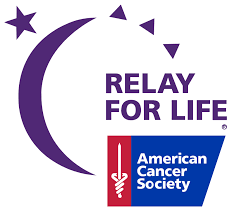 "We've raised over two hundred thousand dollars this year," the loudspeaker announced at the Rockford Relay for Life event. "I'm so proud of this community."
It's Friday May 18 at the North Rockford Middle school track, and everywhere is a flurry of activity. Kids covered in face paint jump in the inflatable jungle gym and play games for prizes. Teenagers wearing leis and grass skirts buy sno cones from a nearby truck. Middle aged women attach TWELVE HOUR ENDURANCE WALKER signs to their backs and prepare to walk through the night. Despite their differences, these people are all there as one body to raise money to contribute to the fight against cancer, remember victims, and celebrate survivors.
Looking around me, I can't help feeling a pang of sadness. Each spring my friends and I form a Relay for Life team and fundraise over a thousand dollars through weekend can drives and emails to friends, family, and church members. Staying overnight at the Relay at the high school track in May had been a fun tradition for me and my friends since the 6th and 7th grades, when East Relay for Life members came to the middle school to recruit us and our peers to participate in the event. That is, until this year, when it was finally discontinued.
Each successive year that I participated in East Relay I noticed that there were fewer tents, fewer luminarias, fewer organized activities, fewer sponsors, and overall fewer people. East Relay died a slow death, so when it finally was gone for good hardly anyone seemed to care. I found myself wishing that the energy and enthusiasm that I experienced at the Rockford Relay I could have instead experienced at East.
EGR obviously has no trouble coming together for athletics like the Reeds Lake marathon or football games or entertainment like movies in the Collins Park or school plays. These things continue year after year and help create the unique and enduring community that we all cherish. Why should Relay for Life be any different?
Cancer has affected nearly everyone in some way. Personally, my aunt had it. A boy in church youth group now has it. Pretending that this isn't an issue divides us rather than unites us. Not recognizing our common struggles makes us weaker, not stronger.
I'd like to ask EGR a question: When an annual event that characterizes our city, schools, and neighborhood just vanishes without any concern or acknowledgement, what does that say about who we are and what we value?