One junior's Soundcloud music success
Jackson Brandstadt showcases his talent on popular site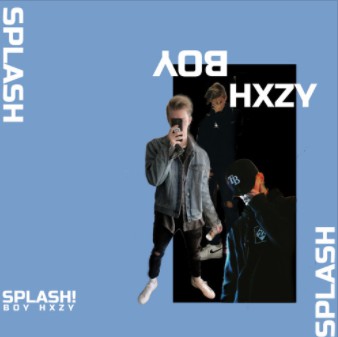 Soundcloud rappers have taken the music industry by storm. Artists such as Lil Pump, Trippie Redd, and Lil Yachty have produced music which has gone viral thanks to Soundcloud. One student at East wants to join the rankings amongst these popular artists.
Outside of high school, Jacskson Brandstat '19 produces music under his stage name, Boy Hxzy.
"On average every week I'll probably work on music every day in some way," Brandstat said. "Either finding beats to use, writing lyrics which takes up the most time, or actually recording and creating the song, I'll be working on it somehow."
Jackson spends a significant amount of his spare time working on producing his music, crafting it to perfection.
"I will make like 2-3 songs a week usually," Brandstat said. "And almost always scrap all three of them, I'm very picky with what I like. It has to fit an exact image of what I want it to sound like in my head when I'm finished."
Jackson uses a mix of technology and records the music in his own home, which allows for him to produce music whenever he has inspiration for an idea.
"I usually start just finding a beat that I like. Then I just write it, and if I like how it sounds in my head I'll record it. I use Logic Pro X, Audio Technica mic, and my mac," Brandstat said. "That's really it, the real quality of the sound comes from how you mix the vocals and the beat in the end."
Jackson's love for music and listening to other artists encouraged and led to the creation of his own music. When seeking inspiration, he looks to other soundcloud artists to help influence his songs. Artists such as The Slump God, Logic, Travis Scott, all of BROCKHAMPTON, Smino, and XXXTentacion have all played a role in developing his sound and style.
As for kids at school, Jackson refuses to let the comments of his peers influence his passion for creating music.
"[Kids at school] at first made me want to stop making music," Brandstat said. "Because you obviously want people to listen to your music. But over time I just grew to love process of making music and if people like it then they like it. If not, then I'm not gonna force you to listen. It's more about just my love for making music now."
While kids may may try to tease Brandstadt for his music, he will not let them affect his passion or deter his goals. Brandstat's dedication to his music is admirable, and sends a message to others: do what you love and follow your dreams, no matter what people may say.