Fostering creativity at East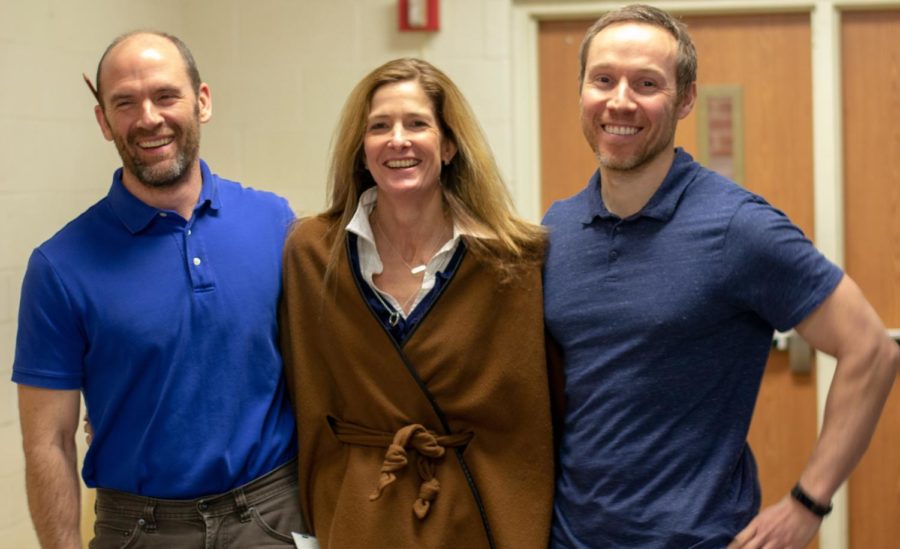 The talented students and the advanced resources and supplies certainly play a big part in the visual art department here at the high school, but the program would not be nearly the same without the art teachers.
Elizabeth Miller-Wallau, one of the art teachers here at East, has been making art her whole life. After studying media arts and working in New York City, Miller-Wallau decided a break from the city life and move to Hawaii. Here she continued to make art, but found her true passion when she was asked to become an "artist in residence" at a public school.
Right away she "fell in love with teaching and working with students and children."
After receiving her masters degree in Education, she has been teaching art ever since.
Terry Szpieg, another art teacher here at East, has always loved to create.
"I've always enjoyed the visual arts and communication–crafting objects, creating paintings, ever since I can remember," Szpieg said. "My mom still has drawings and sketchbooks that I did when I was in elementary school."
For Szpieg it wasn't until college when his oil-painting instructor encouraged him to consider education as a possible career opportunity.
After deciding to go down the career path of teaching art, Szpieg said he "would not change a thing."
"It's enjoyable to prompt kids with questions to engage imagination and creativity," Szpieg said when explaining what he likes about teaching.
Although he loves his job as a visual arts teacher, Szpieg acknowledges the small sacrifice that art teachers make.
"I guess the only drawback is that I don't get to create as much now as I did, because of all the demands of teaching," Szpieg said, "but it is still rewarding on many fronts."
Miller-Wallau finds her career as an art teacher equally as rewarding as Szpieg does.
"What I love about teaching more than even making my own art is inspiring ideas in people and inspiring creativity," Miller-Wallau said. "I love to be able to see people be creative."
Miller-Wallau loves her job because it allows her to foster creativity in her students, which is something that is really important to her.
"The only thing we can't replace with an algorithm in a computer is creativity and individual thinking," Miller-Wallau said.
Unlike the other two art teachers, Patrick Reed teaches technical design and technical drawing with 3D modeling. His classes are unique from all other classes at the high school.
"It's all about coming up with a design, putting it on paper, and then having the ability to actually create it in real life," Reed said.
Reed took a drafting class in high school and he immediately "fell in love with it."
Reed was originally planning on becoming an architect, but then decided to become a teacher.
Despite their different paths that led them to teaching art, Miller-Wallau, Szpieg, and Reed all have a passion for teaching creativity and inspiring it in their students.