To All the Boys: P.S I Still Love You Movie Review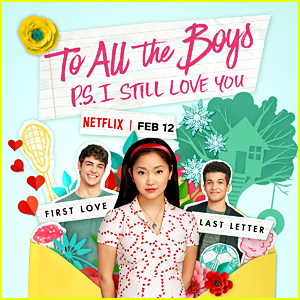 Secret love letters, retirement homes, and Italian restaurants are some components in the next installment of the romantic comedy series, To All the Boys I've Loved Before. It stars Lana Condor (Lara Jean) and Noah Centineo (Peter Kavinski) and shifts from the journey towards attaining love to the challenges of a day-to-day relationship. 
The film picks up after Lara Jean and Peter have officially started dating. The two promise not to break each others hearts, foreshadowing impending problems in their relationship. These problems stem almost entirely from Lara Jean's insecurities — about Peter's past relationship, his popularity, and the fact that this is her first relationship, but not Peter's. 
The plot thickens when John Ambrose (Jordan Fisher) responds to a love letter unintentionally mailed to him. Lara Jean is unsure if she should respond, but luckily for her, and in true rom-com fashion, they end up working together for a school charity project. Now Lara Jean must decide between her dreamy boyfriend and her middle school crush.
One of the film's strong points was putting the audience in the mindset of a teenager. Lara Jean's thoughts are full of excitement and highly dramatized. The chemistry between Condor and Centineo also helped carry the plot. One issue, however, was the character development. It felt as though the only flawed character was Lara Jean herself. Overall, To All the Boys: P.S I Still Love You is worth the watch. It seamlessly transitions from a teenage rom-com to a film more focused on the pitfalls and successes of a relationship.