Billy Bear Hug: A Light in the Darkness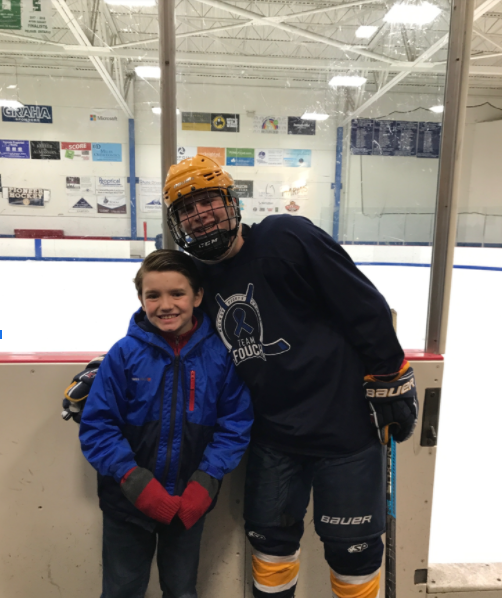 In these scary and uncertain times, when we're all stuck inside, it is important to try and spread positivity to those who need it most. One organization in particular, Billy Bear Hug, is playing a huge role in accomplishing that. 
Billy Bear Hug is an organization that works with children who have crucial illnesses. Because everyone has to stay inside right now, it can be very hard, especially for these children. So, the Billy Bear Hug Youth Ambassador Board has arranged a video to help encourage their young partners, and bring some light into their lives. 
"We hope that this video will provide the kids with some hope and happiness during these crazy times," Caroline Grin '21 said. "We can't visit them, or bring them bears, so we hope this is the next best thing," Grin continued. 
One extreme significance of this video is because of the fact that these children had it tough enough even before quarantine. "They already had it hard enough going through something like cancer at such a young age, and now for them to not even see their families, they need this friendly video from us," Nathan Milanowski '20 said. 
According to Milanowski, he has a very special relationship with his partner, Ayden. "The relationship I have with Ayden is something that I'll never change. This little guy has been through so much throughout his short little life, including a win in a fight against cancer," Milanowski said. Along with teaching Ayden how to skate, he wore his name on the back of his hockey jersey for the Mr. Fouch charity game. "Even after an overtime loss to a rival school, that couldn't keep a smile off my face," said Milanowski. 
Billy Bear Hug has done an incredible job spreading positivity to these children, not only during the pandemic, but before it too. 
"It is important for us to take actions like this during this time because these children have been battling well before quarantine started, and we can use our platform to reach out to them and bring them comfort," Maggie Bruemmer '21 said. 
Billy Bear Hug is reminding their partners to stay strong and positive. Even within the most unpredictable of circumstances, they have come together and found an incredible way to connect, and bring joy into the lives of those who may need it most.