Girls Tennis hopes this weekend solidifies their seeds at states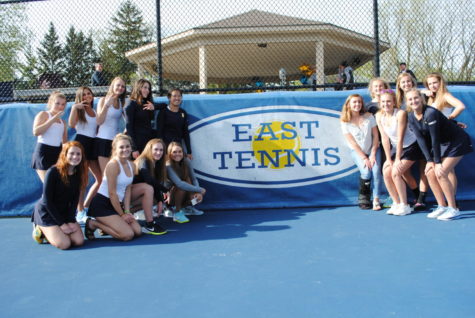 The Girls Varsity Tennis team are looking at another great season. After already having many big wins against rival Forest Hill Northern, the team is looking forward to another successful showing at the state tournament.
"After our second place finish last year, we are really hoping to win a state championship this year," said Sloane Teske '19.
Senior leadership is a driving factor in the team's success.  
"The seniors show a great example of how to be responsible and show great leadership and get the team motivated to do well" Teske '19. One of those seniors, Ashley Chuba '17, is most looking forward to bonding with the team, new teammates, and finishing off her senior year strong.
Come out to cheer the girls on to another victory this Saturday, May 6 home at Canepa Tennis Courts.