This year, there is a club for everyone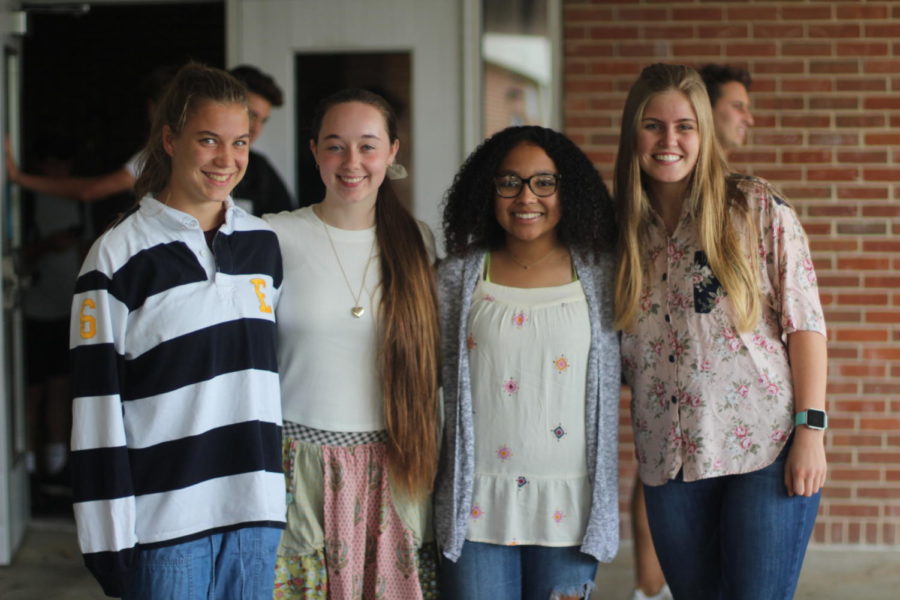 Key Club
WHAT: Whether you've been a member since freshman year or you are just joining now, there are always new opportunities to give back to the community through the Key Club.
WHO:  This year, the President is Maddy Mayer '19, the Treasurer is Kylie Plichta '20, and the Secretary is Claudia Dwortz '19.
 OPPORTUNITIES: The club is already getting started. So far, opportunities include volunteering for the annual Run Thru the Rapids, and tutoring at the Learning Cafe. The Learning Cafe is a year long commitment to tutor kids who need extra help in school.  
Environmental Club
If you are interested in helping save the environment starting in our small community, or just enjoy going on nature hikes, Environmental Club is a great way to get involved.
WHAT: Raising awareness about environmental issues and about small things students can do themselves to help the environment.
WHO: This year, Co-presidents are Emma Brinks '19 and Nora Verdier '19. 
OPPORTUNITIES: This year, the club is planning on doing fundraisers, especially around Earth Day and Arbor Day, as well as going on hikes in each season. Some other activities that students in the Environmental Club are taking part in are putting more recycling bins around the school and helping out by taking out the recycling when needed. Also, Brinks '19 is looking forward to this year's upcoming fall hike, so if you're interested in going on a beautiful fall hike and getting to know everyone in Environmental Club, you better sign up soon!
Marvel Club
Avengers, assemble! A new mission is developing with Blaise Gourley '20 and the Marvel Club.
WHAT: The club is perfect for any Marvel fan and involves some super exciting, superhero adventures.
WHO: The founder and president is Gourley.
OPPORTUNITIES: From seeing the latest and greatest Marvel films on the big screen to LARPing in Triangle Park, Gourley's new club will be a unique and lively addition to the lineup of clubs at EGRHS.
Check out more East clubs on our new Club page here!
Watch a video about how to get involved at East here!